Commercial Insulation in St. Louis & Beyond
Goley Insulation has the experience, understanding and expertise necessary to consistently meet builders' needs. We have installed insulation and spray foam in St. Louis, as well as throughout Illinois and Missouri. Our professional fiberglass, cellulose and spray foam installations range from large high-profile projects to small local ones. Goley's experienced customer service staff and installers will reliably deliver the best commercial insulation solution to meet your budget and goals. Plus, as an Owens Corning® Certified Energy Expert®, our highly trained team offers additional peace of mind of a job well done. This national recognition underscores our commitment to better serving our customers.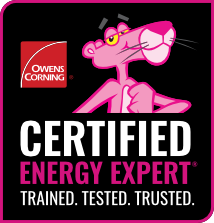 Owens Corning Insulating Systems, LLC is a manufacturer of durable, high-quality fiberglass products and does not sell or endorse other insulation industry products.