Upgrading Insulation in St. Louis Homes and Beyond
Proper insulation promotes ongoing energy savings, reduced noise levels and a healthier environment. Insulation boosts energy performance, maintaining warmer temperatures during cold Midwestern winters and cooler temperatures during warm, humid summers. Saving energy through proper home insulation also means lower energy bills and less wear and tear on HVAC equipment for greater long-term overall comfort. Goley is an insulation contractor in St. Louis that has decades of experience, and we are committed to serving you with high-quality energy-saving solutions.
Additional insulation in under-insulated attics
Insulation removal of damaged insulation
Basements
Crawl spaces
Why Homeowners Choose Goley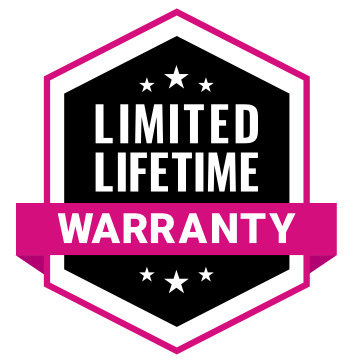 Working with an Owens Corning® Certified Energy Expert® professional like Goley Insulation makes a difference you can feel every day. We install proven solutions to help make your home comfortable, quiet and energy smart. Homeowners enjoy these advantages of choosing a Certified Energy Expert®:
Extensive industry training on how to deliver high-performance insulating solutions
Dependable, innovative products from Owens Corning, the #1 most trusted insulation brand*
Carry all required state and local licenses
Good standing with the Better Business Bureau
Certified to offer Owens Corning limited lifetime warranty on qualifying products and exclusive limited lifetime warranty† on workmanship. There's no other warranty in the industry like it!
Our insulation solutions include:
Fiberglass
Goley Insulation offers a complete line of Owens Corning batt, roll and loosefill insulation products. The most widely used insulation type, fiberglass is composed primarily of natural ingredients such as sand and recycled glass.
Fiberglass Benefits
Excellent thermal and acoustical performance
Cost effective and easy to install
Non-corrosive and non-combustible
Does not require wet adhesives or fire retardant chemicals
Will not absorb moisture or support mold growth
Will not settle rot or deteriorate with age
Types of Fiberglass
Loosefill – Loosefill insulation offers exceptional performance for air infiltration control and thermal protection. It is typically used in attics, walls, floors and cathedral ceilings. Owens Corning's PROPINK® Loosefill is a formaldehyde-free product containing 53% recycled content — the highest percentage in the industry.
Batt & Roll – Owens Corning's EcoTouch® batt and roll insulation is a popular choice for floors, crawlspaces and ceilings. It is easy to customize and install and can be used in conjunction with other products. This versatile and durable insulation type is a cost-effective solution for both new constructions and retrofit projects.
Check out our Fiberglass Project Gallery for a look inside our projects.
Cellulose
Spray-applied cellulose fits snugly in wall cavities, limiting inefficient air pockets. It acts as a noise reducer and is resistant to mold, moisture, insect infestation and fire. Wet-spray cellulose uses a unique system that combines dry, loose cellulose insulation with water, which adheres to the wall cavity. The sprayed insulation forms full cavities, reducing air infiltration. Cellulose is made from recycled newsprint and paper and is treated with non-toxic fire retardants.
Check out our Cellulose Project Gallery for a look inside our projects.
Spray Foam
By creating a tight seal, spray foam insulation prevents air leaks, which can account for a major portion of a building's energy loss. During the application process, spray foam is applied as a liquid and quickly expands to fill the space between cavities. It is typically used in attics, walls, crawl spaces and pole barns.
Insulation Removal
If your current insulation has been compromised by the elements or unwelcome pests, we can remove it and replace it with a better product. The process is quick and easy and can typically be completed in one day.
Owens Corning Insulating Systems, LLC is a manufacturer of durable, high-quality fiberglass products and does not sell or endorse other insulation industry products.
*Source: Home Innovation Research Labs Builder Panel, April 2019.
†See actual warranty for complete details, limitations and requirements. For the lifetime of the Home beginning from date of installation by an Owens Corning® Certified Energy Expert®